Board Members
Find out about the board members of the EGDF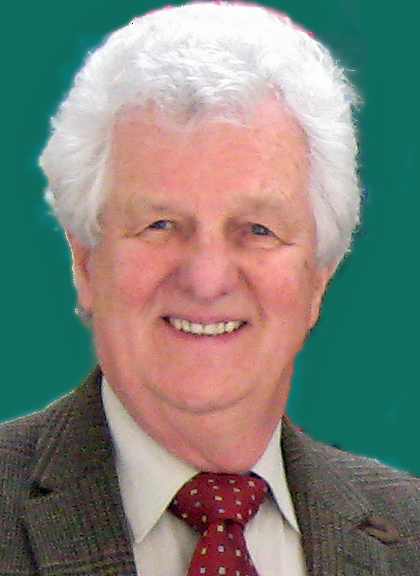 David Adams - President
David joined the board as EGDF president in 2013 with impressive experience in charity governance combined with an international business background as European Finance Director.
He served as chairman of the Royal National College for the Blind in the UK for 10 years, initiating and overseeing a £20 million building programme and the re-organisation of the college. He also served as founding chairman of The Priors School, saving it from closure by the local education authority, running it as an independent village school until it became the first government funded Free School in 2012.
David became a member of the Chartered Institute of Management Accountants and is an alumnus of Warwick Business School. He had a successful international career in the motor industry, and then ran his own business for many years.
He has raised large amounts for charity, initiating, organising and participating in fundraising campaigns, including Cycle Cuba for Guide Dogs UK. In 2005 he ran the London Marathon for the RNCB, the Blind Business Association, RP Fighting Blindness, and the Priors School. In 2013 he ran the Plymouth Half Marathon for the Motor Neurone Disease Association.
He became a guide dog user in 2011.
Andrew Lamb - Vice President
Andrew was born with Retinitis Pigmentosa, which was diagnosed when he was 5. His family was told that he and his two brothers would be totally blind by 20, they should avoid normal childhood activities and learn basket weaving. The family decided to ignore this advice and the boys learned to ride bikes, play rugby and hockey, and to sail.
Andrew and his brothers went on to have scientific and medical careers. Andrew qualified as a GP and when that work became too complicated, he turned his skills to writing medical software and now runs a medical IT consultancy. He worked as an IT consultant to the Royal College of Surgeons, and sat on a number of their committees. He created a national surgical logbook which is now a mandatory requirement for all training surgeons in the UK, to help improve training standards. He has lived and worked from the South of France for two decades, travelling extensively around Europe for work.
Andrew has good central vision in day light but acquired his guide dog Esthete in 2011 to help him get around at night and in crowded places.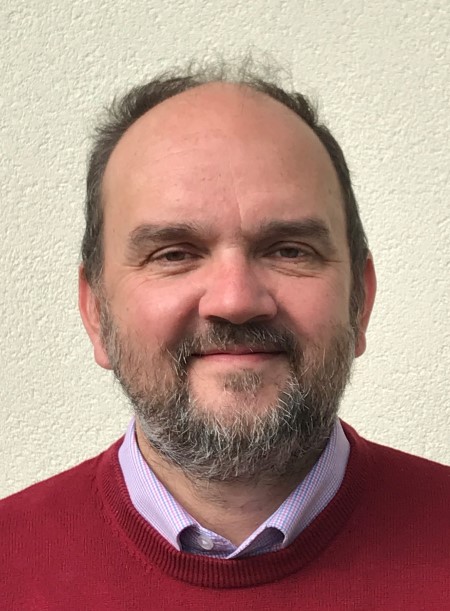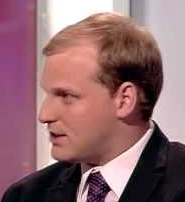 Sean Dilley
Sean is a freelance broadcaster and political journalist based in the UK, with wide experience in identifying and communicating key issues. A regular paper reviewer and political commentator for the BBC News channel, Sean's career has seen him work across television, radio, print and online. Sean joined the Westminster parliamentary press lobby in 2007 as political editor at talkSPORT. With his guide dog Chipp, he is a regular sight in the corridors of power.
Sean lost his functional sight at the age of 14 having had partial sight in younger years and has been a guide dog owner for the last 15 years. Sean chairs the Stevenage branch of GDBA. He is a trustee of Light Into Europe, Romania's only guide dog school and he represents them on the EGDF board.
Pauline Eilers
Pauline has been elected as a board member in 2022 to represent the French guide dog users organisation ANM Chiens Guides.
She was fully sighted until the age of 13 when she lost almost all her sight due to optic nerve damage. She received her first guide dog in 2015 who retired early in 2018. After having trained with two other dogs who turned up being mismatches, she is now working Oggie (labernese), her fourth guide dog since 2020.
Pauline holds a Master's degree in international education and intercultural communication from Durham University (UK). After having worked for the Belgium Erasmus agency and as an international mobility consultant in Paris, she is now living in Brussels. The short distance between Belgium and France allows her to carry on with her duties as a member of charities in both countries.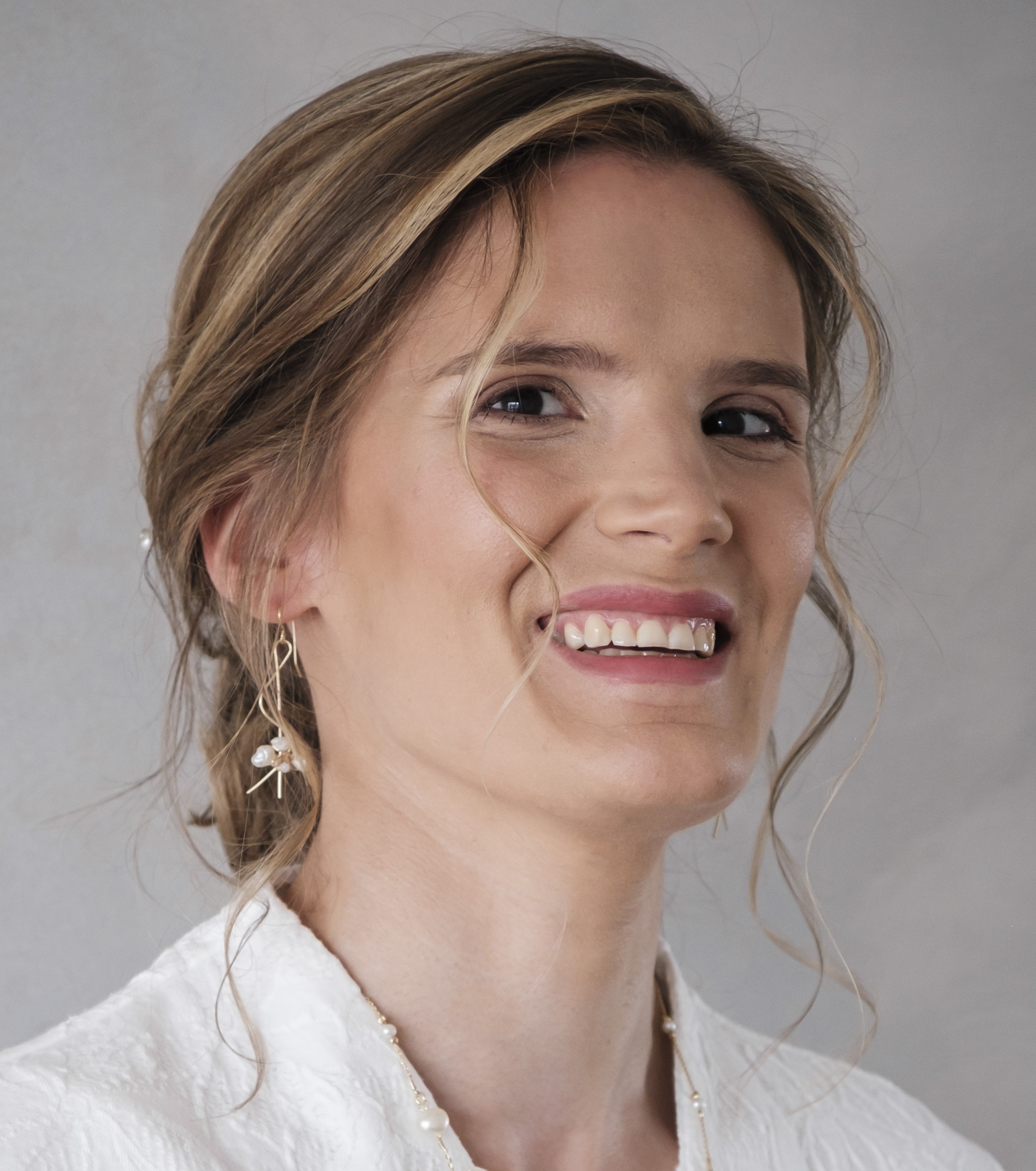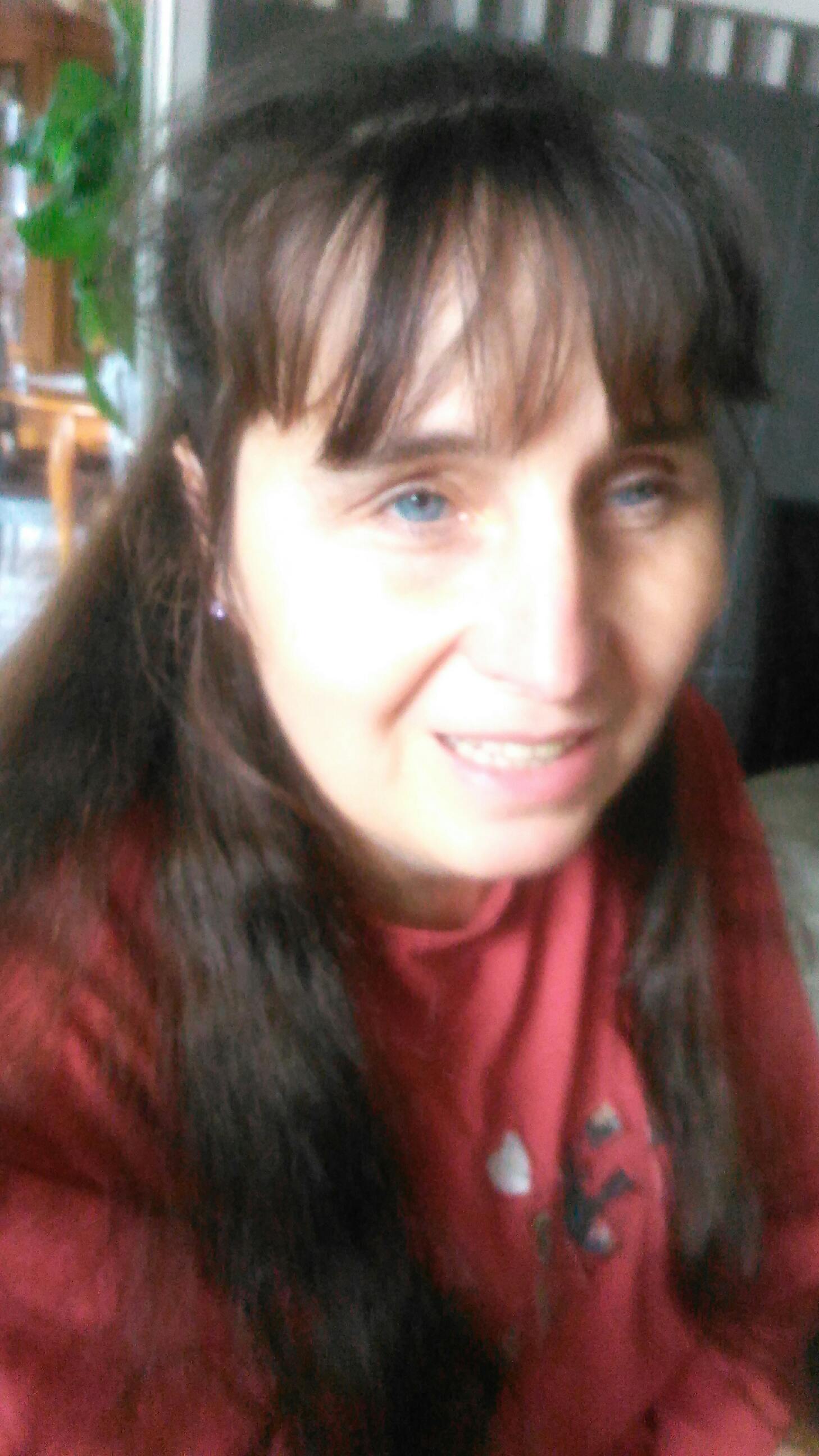 Karine Garnier
I'm 49 years old, I have already had 3 guide dogs. I'm a volunteer for the French Guide Dog Users Association for 20 years. This organisation is affiliated to the French Federation of Guide Dog Schools so we have close relations with every school.
I have been involved with in EGDF since its creation, I believe in it because, even if legislations are in favour of guide dog users freedom of movement, there is still alot to do to change mentalities in everyone's mind, included disabled people who are not using an assistance dog yet.
Ioanna Gertsou
Ioanna was the first guide dog user in Greece.
At that time neither disabled people nor dogs were well-regarded and there was no effective organisation to help. Ioanna single-handedly changed all that by starting the first independent guide dog school. She securing financial support from a charitable foundation and acquired the services of a good breeder and a qualified Greek trainer who lives abroad.
Ioanna holds a doctorate in experimental psychology and was a candidate for MEP in the May 2014 elections.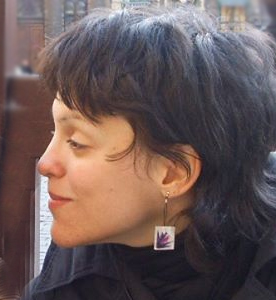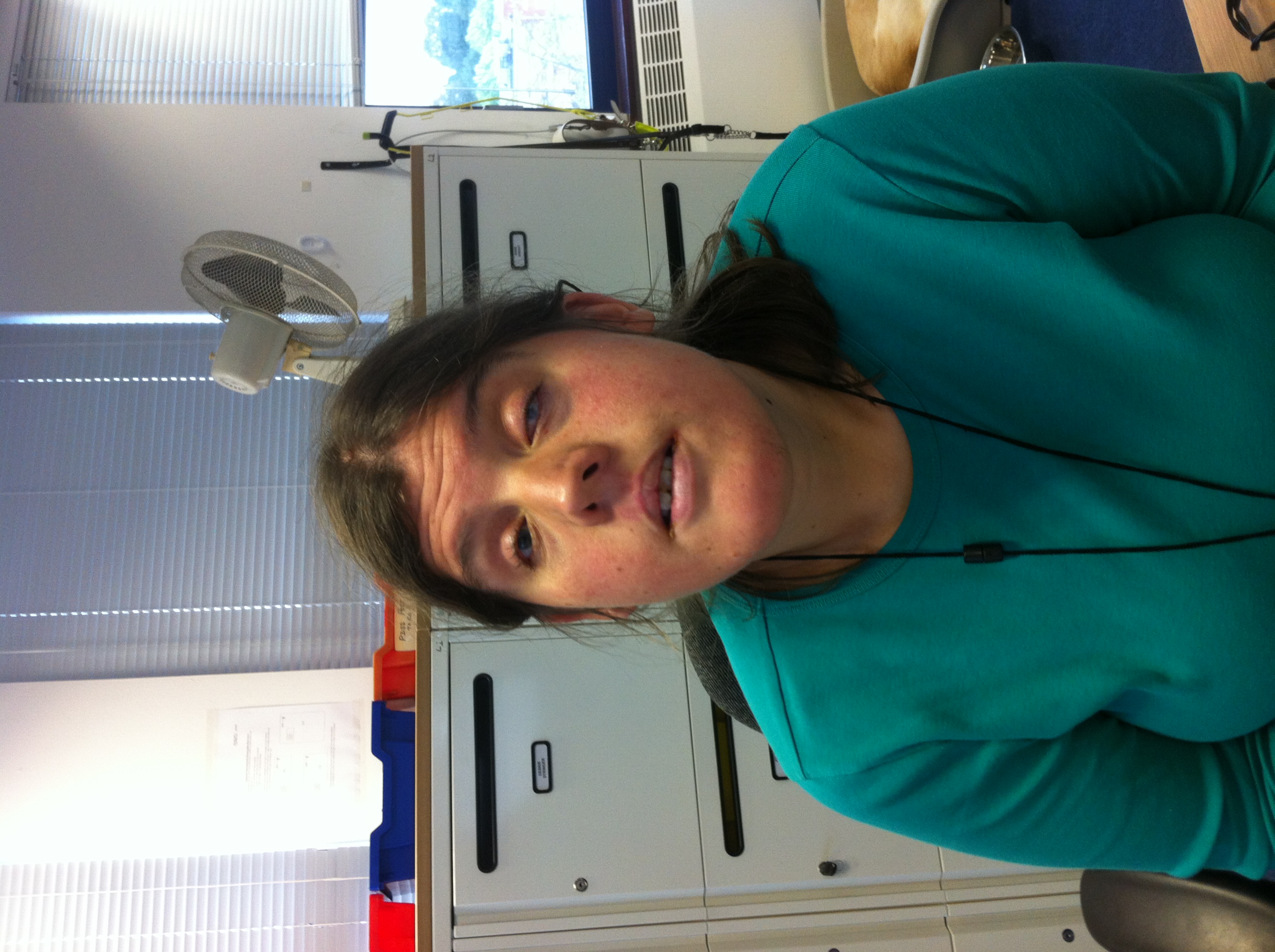 Karina Gregory
Karina has been involved with the UK Guide Dogs for the Blind Association since 1991 when her father trained with his first guide dog prior to qualifying with her own guide dog in 2007. She became actively involved in campaigning following the refusal of assistance in a shop, joining the National Federation of the Blind of the United Kingdom in 2017.
Karina is also a Trustee of the Technology Association of Visually Impaired People (TAVIP).
Karina supports young visually impaired people through mentoring with LOOK UK which she finds very rewarding.
Karina is passionate about making positive changes to the lives of people living with sight loss.
Darinka Lecnik-Urbancl
Darinka is president and founder of the first guide and assistance dog training centre in Slovenia, Slo-Canis, a trainer for guide and assistance dogs, a handler for rescue dogs and a guide dog mobility instructor. She was active in implementing the European Guide Dog Mobility Standards training programme for instructors and the Leonardo Da Vinci project for further training of mobility instructors.
She has a Master's degree in European and National Studies and a Bachelor's degree in Economics. She also works as a business consultant specialising in management of SMEs, financial and European law, and the integration of Slovenia into the European Community.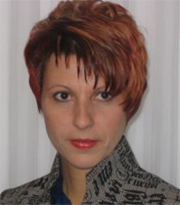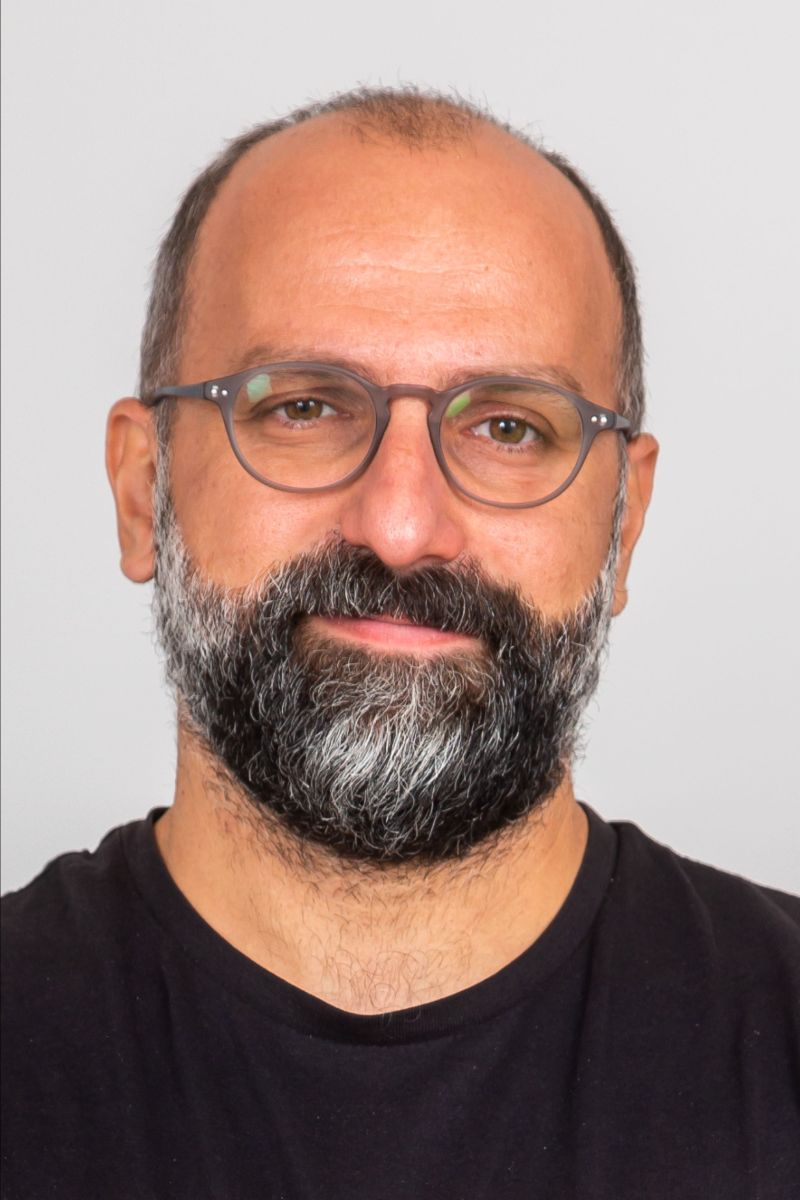 Serhan Kaleli
Serhan started working with "working dogs" in 2002 during his undergraduate education in economics with a team that trains "rescue dogs". After many rescue missions in the mountains, he studied the training and working standards of "detector dogs" in the security sector while doing his master's degree at the Turkish Police Academy.
After joining the "assistant dog study group" at CEN (The European Committee for Standardisation), he started working with dogs in his dream project to change people's lives.
In 2018, he focused on this area after his initial work with Darinka Lecnik-Urbancl our Slovenian member, on guide dog training. Although ithis has slowed down during the pandemic, he still continues to work in the fields of guide dogs, autism assistant dogs and therapy dogs.
He lives in Ankara with a German Shepherd and a Labrador.
Pamela Megahey
My name is Pamela Megahey and I live in County Antrim Northern Ireland.
I was educated here and later studied at The Royal National College in Hereford England before working for approximately eleven years in the Banking industry and Social Services in London. My Family and I have since been involved in the Breeding of Registered Connemara Ponies and Irish Sport Horses and Ponies and are proud to have many successful horses and Ponies competing under both the Rickamore and Glenpatrick prefixes throughout the world.
I have owned many dogs throughout my life of numerous types and breeds all of whom were very much loved but it was a very special Doberman called Sasha who although untrained to guide just knew what to do to keep me safe when the light was poor or if she thought I needed assistance. I am a Type 1 Diabetic and unfortunately have no warning when my blood sugars are falling or rising and it was this that encouraged me to train Brooke a rescue Collie to alert me when my glucose levels change dramatically. Brooke has definitely made a huge difference and has saved me from dangerous diabetic episodes. Sascha's willingness to guide encouraged me to contact The Seeing Dogs Alliance to enquire further about how dogs are trained and to ask if I would qualify.
I now have Evie a fantastic German Shepherd from The Seeing Dogs Alliance and she truly amazes me each and every day with her eagerness to ensure my safety together with her fun temperament and personality. I am now a Trustee for The Seeing Dogs Alliance a small but expanding UK Charity who train Seeing Dogs to meet the specific requirements of their applicants.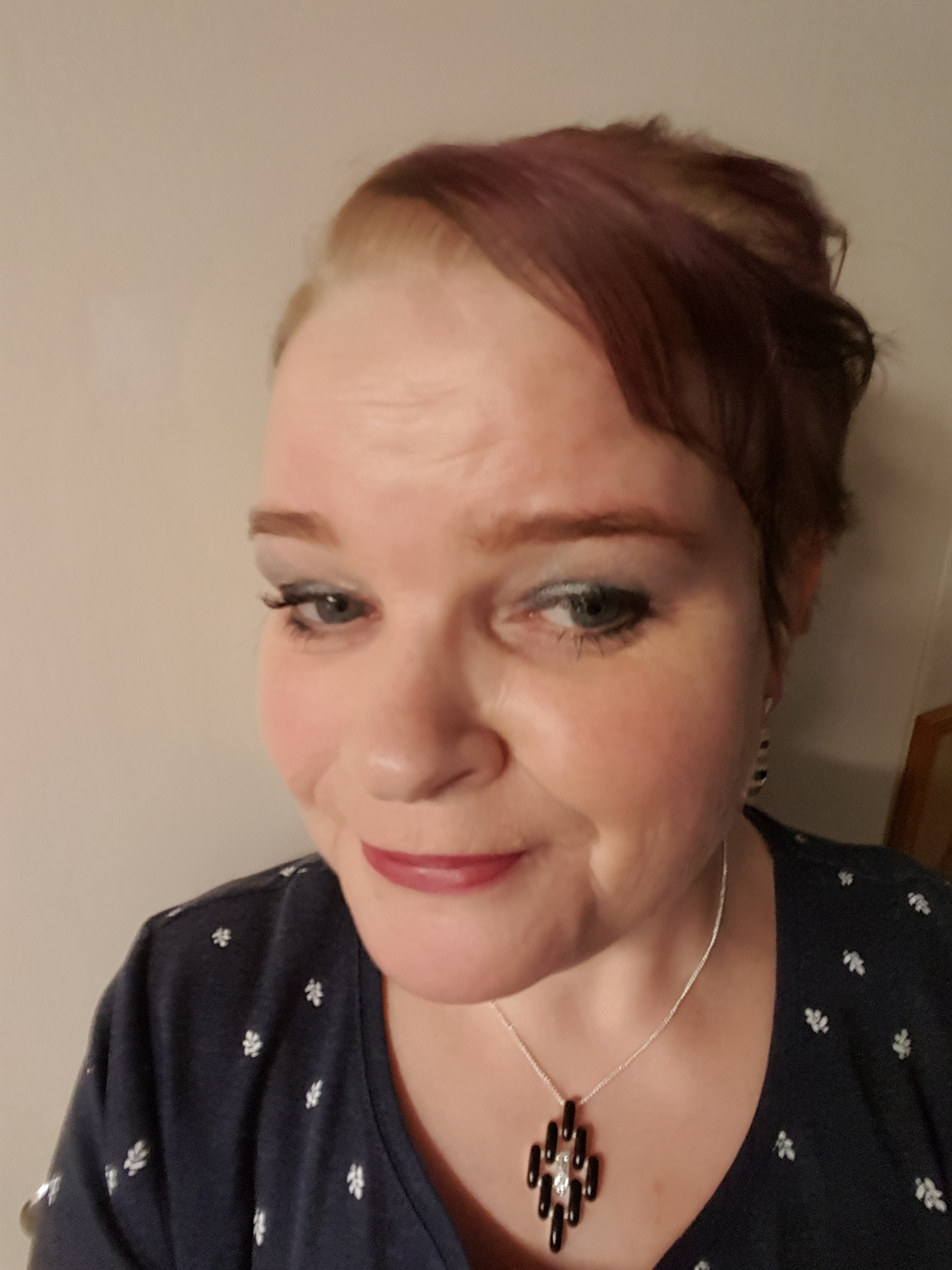 Susanna Kovasin
I have been visually impaired since 9 years old, not blind at all my life, Since 2014 my field of vision has been lowered and mobility skills have gone but I can read and write with magnifying programs and voice apps.
I worked in education as teacher, headmaster and project manager in international projects. In the ICT field I have worked as programmer, website producer and accessibility developer. Now I am not in active working life.
Nowadays I dedicate my life to active voluntary and Associations work with the visually impaired and people in chronic pain. I actively campaign to improve the rights of disabled people. I have many duties of the Associations and councils with goals to improve accessibility and rights of disabled people. I also have my own peer support group for people with chronic pain in Teams (internet-based supporting).
I got my first guide dog 'Fiksu' in 2019. I became a member of Finnish Association of Guide Dog Users and soon became involved with the Association's development teams (information and communication/fundraising) and member of the board.
I live in the east part of Finland, in a house near the lake 'Immala' with my fiancé and my guide dog. Nature is right beside of our house and we are most of our the free-time outdoors or gardening. We are also 'foster family' for guide dogs/puppies who need short time care and we have raised a guide dog puppy for one year.
I am became a member of EGDF board in 2022 and I look forward to working with the trustees to improve and maintain rights and accessibility of guide dog users and guide dogs in their own countries and in Europe.
Jane Richards
Jane, the Executive Director has had a varied and successful career in blue-chip businesses, international organisations, charity fundraising and running her own businesses
Taking over the reins from Judith Jones who retired in 2020; Jane joined us in September 2020, in the middle of the COVID-19 pandemic.
Jane represents EGDF on the British Standards Institute in relation to CEN/TC 452 Assistance Dogs and is working on encouraging new members to join us.
Formerly a sales and marketing executive in senior positions for General Foods Ltd and Compass Group, Jane subsequently owned and ran a number of successful pubs, hotels and restaurants with her late husband and latterly was a consultant within the hospitality industry.
A founder trustee and chair of The Priors Education Trust and a trustee of The Priors School, Jane is also treasurer of the Priors Village Hall and has been involved with fundraising for a variety of charities over a number of years.